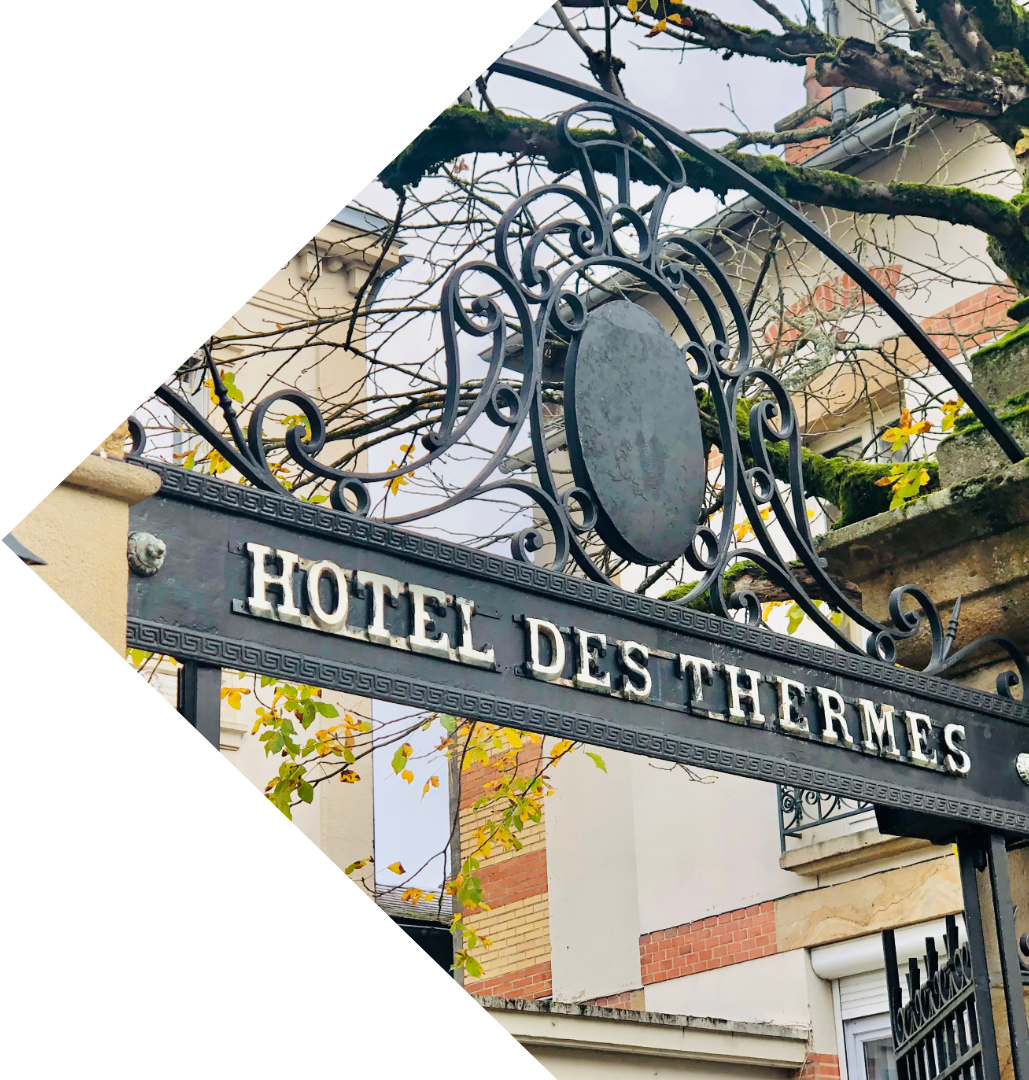 The thermal baths of Bourbon l'Archambault
Hello
Our Hotel welcomes you for all types of stays, Personal, Family and Professional.
Located in Bourbon l'Archambault, in the heart of Bourbonnais, near Moulins the Capital of Bourbonnais, and only a few kilometers from the Tronçais Forest known for its century-old oaks. Come and discover these legendary landscapes.
Bourbon waters were the most visited in France. The greatest ladies of the seventeenth century, the Princess of Conti, Madame de Sévigné and Madame de Montespan, came in turn to Bourbon; the last gave its name to certain alleys.
Relaxation and Rest in the Heart of our Village
Reception – Home
Welcome to the Hôtel des Thermes, during your stay, we are at your entire disposal and attentive to your questions.

Story
Originally, an old bourgeois house built in 1850 transformed into a charming hotel in 1900, still retaining its charm and original splendor.
Rooms and Studios
All our rooms and studios are equipped with WiFi and TV to offer you a pleasant stay. Room service is also available.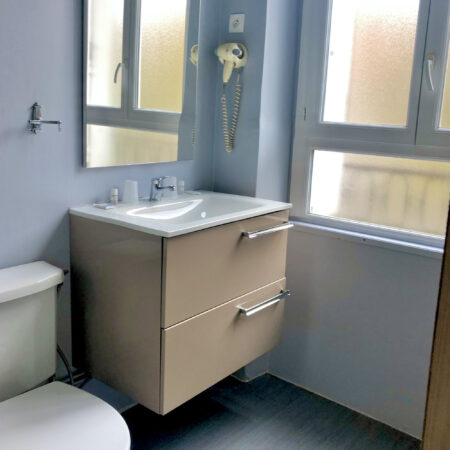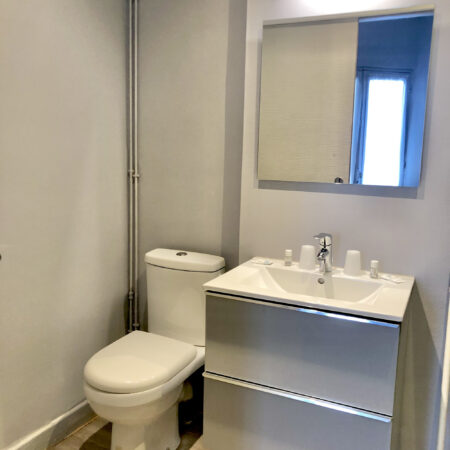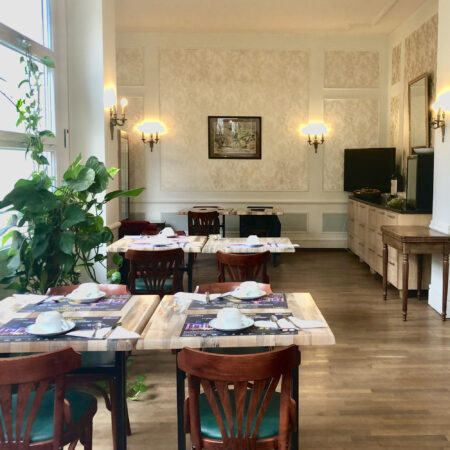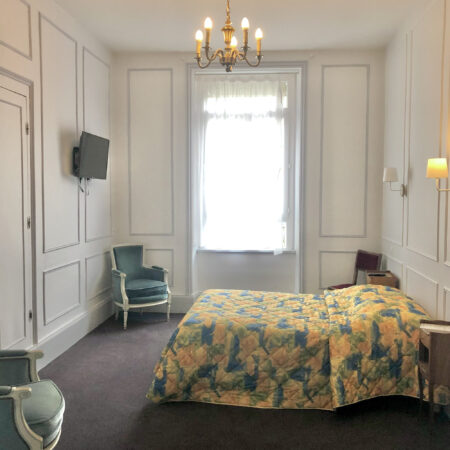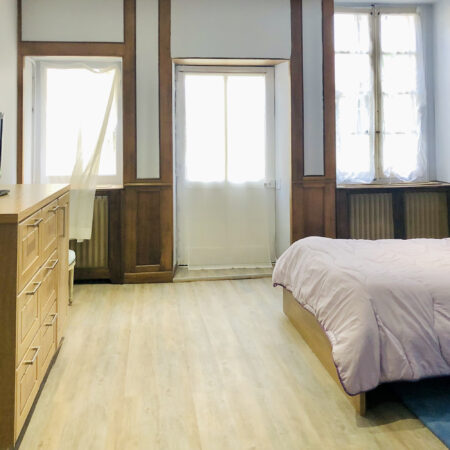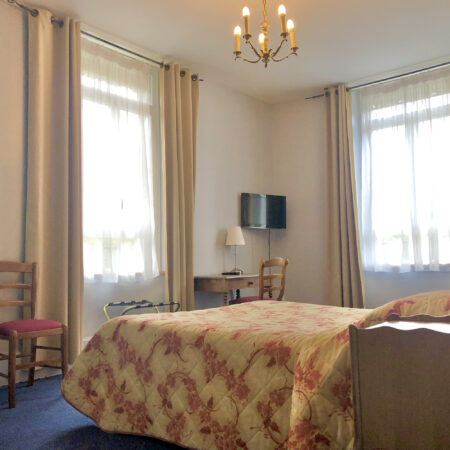 Our surface rooms ranging from 25 to 40 m2 are also completely renovated, with bathroom or shower, televisions, WiFi etc.
The rates
Studio €98
Double room €79
Twin room €85
Family room €145
Extra bed €23
Breakfast €10
Possibility of room service with supplement
Animal accepted €10
Thermal cure stay 3 weeks €780
Half-board from 7 days €79/day (excluding drinks)
Evening stopover €89

Have a glass of Bourbon. A few nice bars in town, but without going any further DISCOVER our Bistro.

Our Hotel is equipped with a wifi network to keep all your communications active.

Bourbon à VELO…. for the more sporty, then do not hesitate to rent your bike by contacting 06 23 19 62 91

If you are coming for a stay other than Thermal, ask us for your access to the Thermes swimming pool.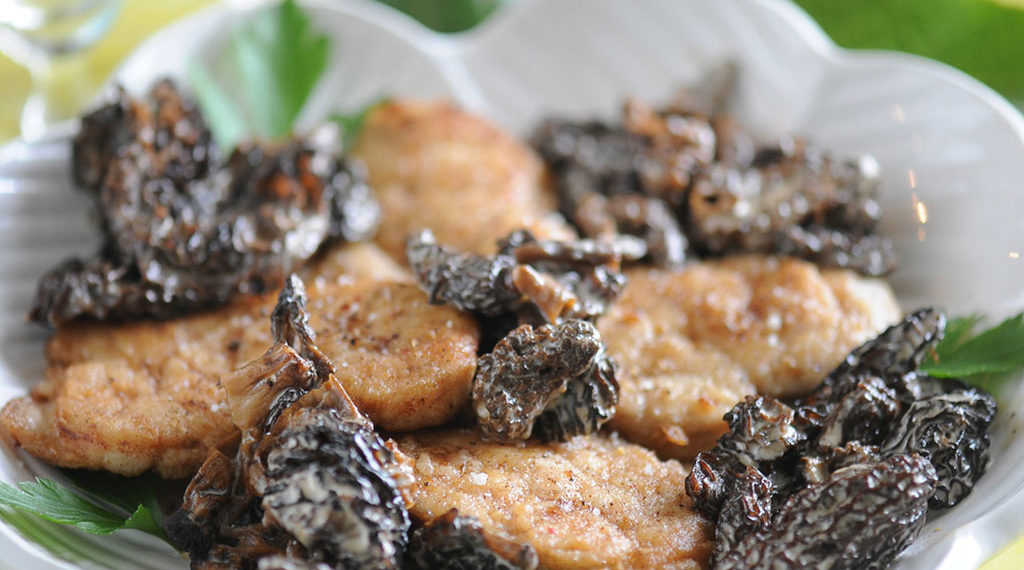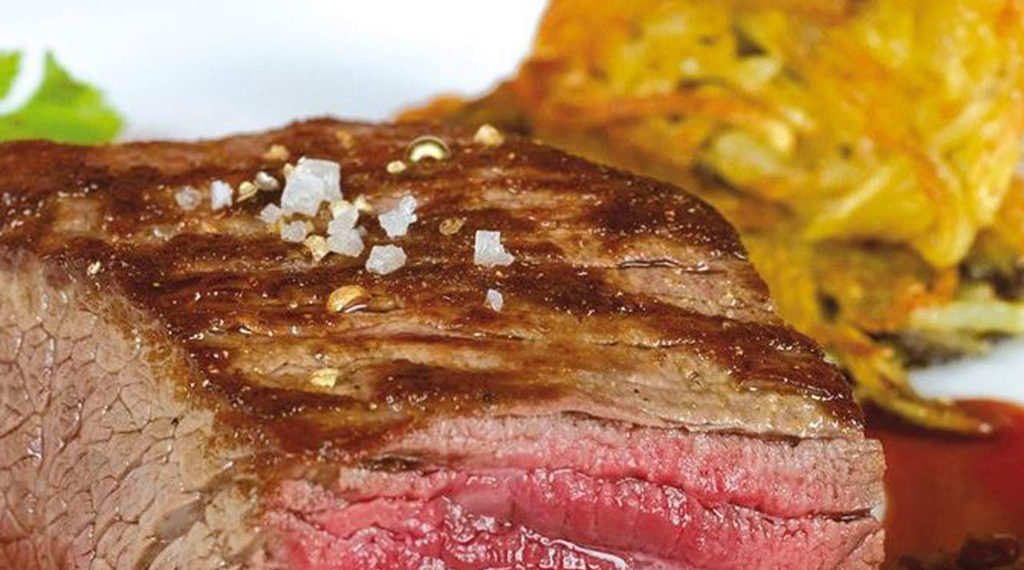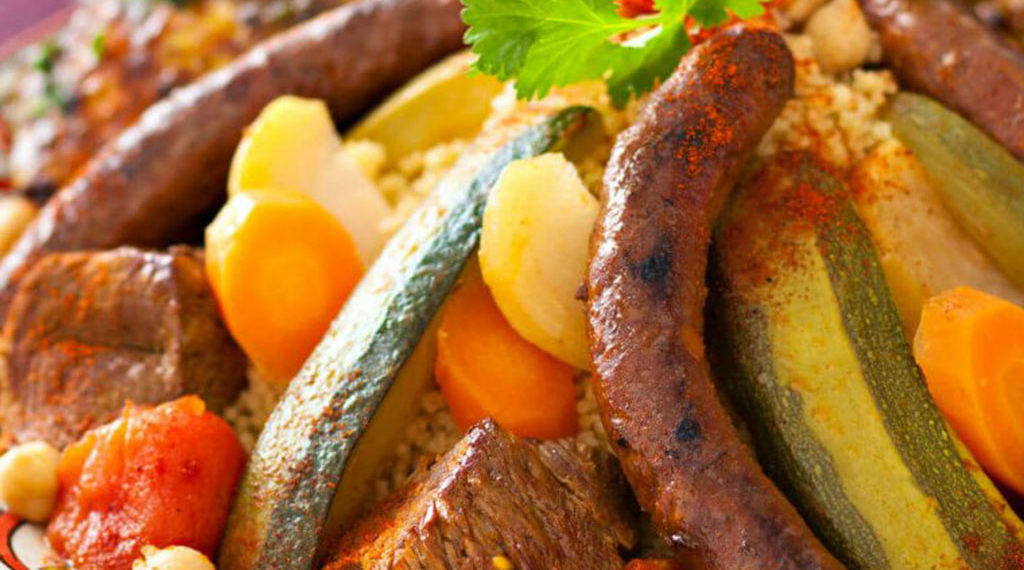 Sweetbreads with Morels
€19,50
A la carte
Smoked salmon
€13,50
A la carte
Pan-fried rump steak
€27,00
In the menu
Tunisian couscous
€15,50
Every Friday
Royal sea bream with sherry
€18,00
A la carte
Calf's head and vegetables
€18,50
A la carte
Walnut St. Jacques
€19,50
A la carte
Turkey escalope
€21,00
In the menu
The surroundings to discover
To see, some ideas for outings and discoveries
National Stage Costume Center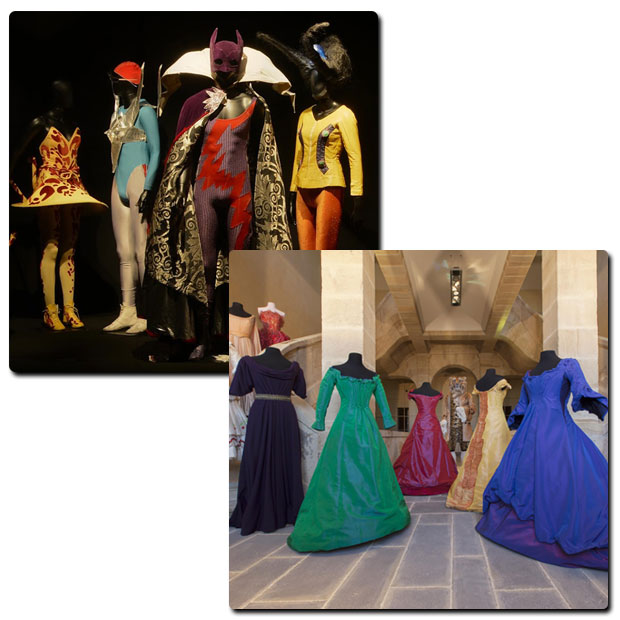 Souvigny Charming medieval village of Bourbonnais, Souvigny, daughter of Cluny, was once the necropolis of the Dukes of Bourbon. Souvigny has an exceptional priory complex to discover. Source Moulins Tourisme
Moulins The CNSC is a place of life, a place of history, a public place… Discover the plural identity of a monument such as the National Center for Stage Costume and learn more about its past, its future, as well as on its various current missions. Source CNCS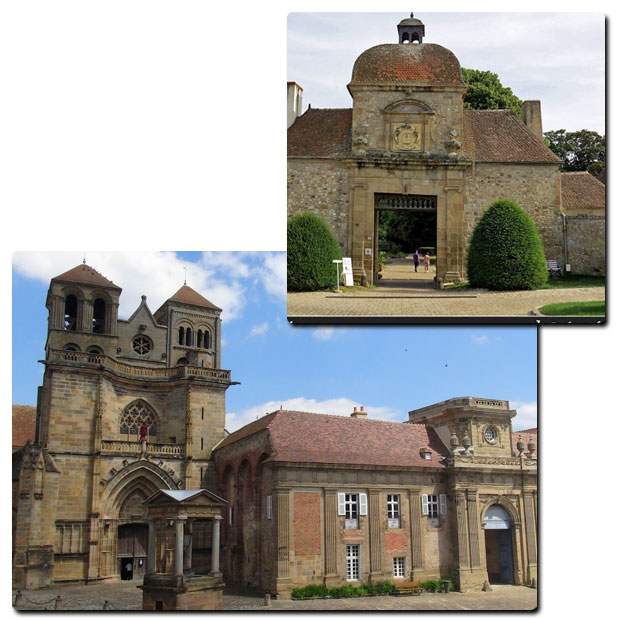 The Château de Bourbon l'Archambault Explore the fortress of Bourbon-l'Archambault and let yourself be guided in the footsteps of the lords and dukes of Bourbon. Climb to 24 meters to enjoy the panoramic view of the Bourbon countryside. Source : forteressebourbon.fr
The thermal baths of Bourbon l'Archambault Essential treatments. To each his pleasures, to each his tempo. The Thermal Spa, a space of freedom adapted to your desires. Remineralizing hydromassage bath (10 min): thousands of hot water bubbles massage and relax your whole body. Source : ot-bourbon.com

The Anne de Beaujeu Museum in Moulins The Anne-de-Beaujeu Museum is the result of several legacies: that of the Dukes of Bourbon first, the last wishes of a native of Moulins, Louis Mantin… Source : ville-moulins.fr

La Maison Mantin in Moulins In the heart of Moulins stands an astonishing building. A veritable jewel bequeathed by its owner to the City, the Mantin house has been arousing the curiosity of the inhabitants for more than a hundred years… Born into a wealthy family, a 42-year-old annuitant, "bourgeois" and original, Louis Mantin bequeathed his exceptional house in 1905 Source : auvergne-centrefrance.com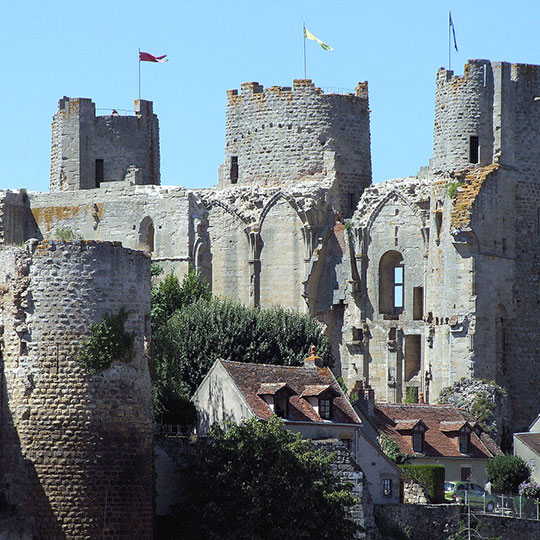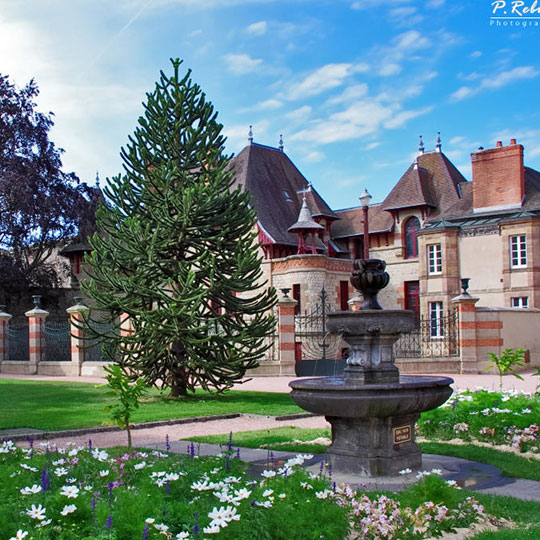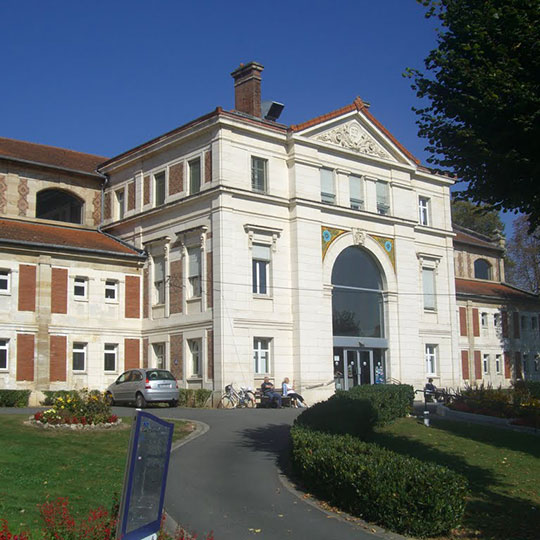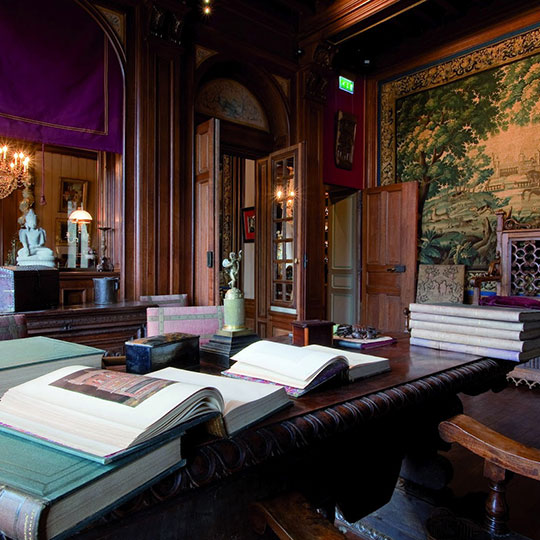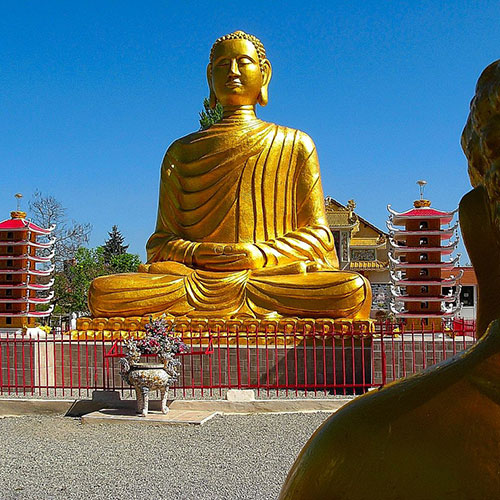 The Pagoda
Free or guided visit. Since 1955, an Asian community has replaced the Noyant miners and built a pagoda and statues to celebrate the worship of Buddha. The interior of the richly decorated building can be visited provided you put your shoes down at the entrance
Cave St Pourçain
Although legend has it that the origins of the Saint-Pourçain vineyard date back to the Phoenicians, in the 5th century BC, the discovery in Vichy of ancient viticultural tools and instruments attests to the cultivation of the vine in the year 50 BC by the Romans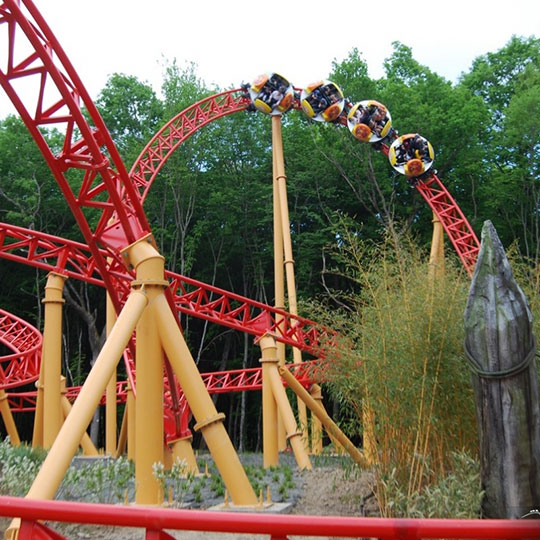 PAL
was created in 1973, it owes its originality to its triple facet: it is the only park in France to combine attractions, animals and atypical accommodation. The PAL offers 27 attractions, 700 animals, animal shows, educational activities on 50 ha of nature.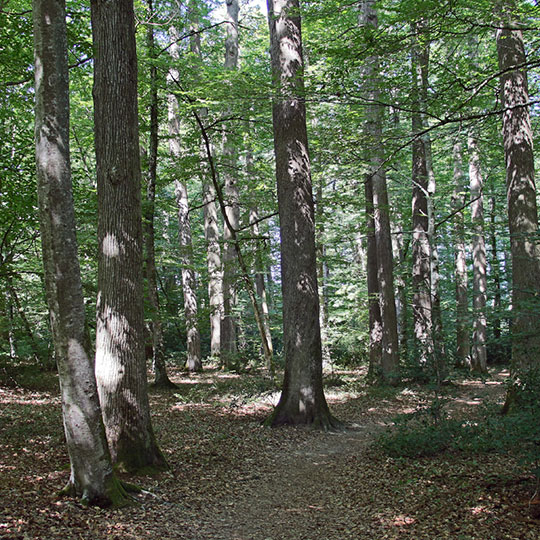 The Troncais Forest
Extending over nearly 11,000 hectares, the Tronçais forest is one of the most beautiful forests in France. Cut repeatedly, the forest has finally regained its rights and today features specimens several hundred years old.
Address : Av Charles Louis Philippe, 03210 – Bourbon l'Archambault
Arrival from 2:00 p.m. – Departure before 11:00 a.m.
Telephone : +33 470 67 00 15 – Mail : contact@hoteldesthermes.eu
The Hotel des Thermes is at your disposal for all information on your stays, table reservations and the services we offer.
Easy to access, Bourbon l'Archambault, a historic hotspot with its hot springs, is the ideal choice for your cures or simply come and stroll through our countryside and discover the many Chateaux du Bourbonnais.